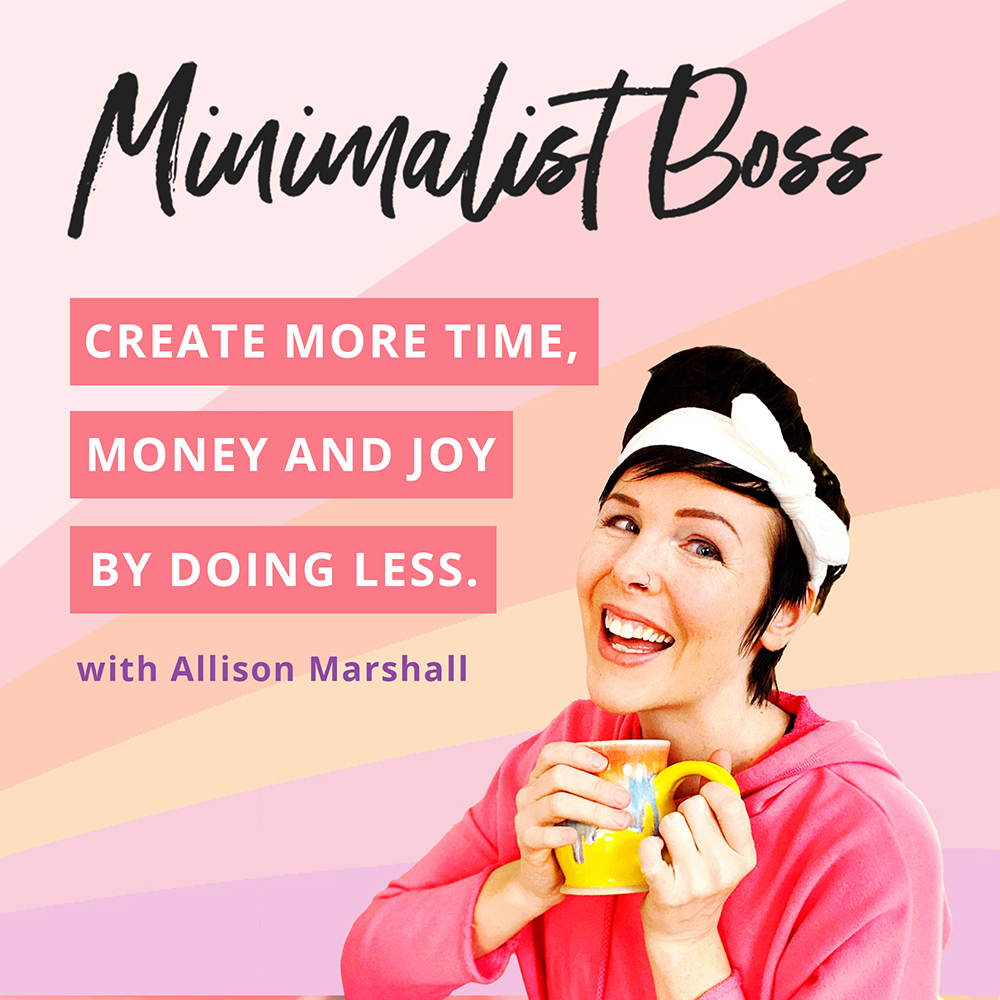 We've all experienced it … that paralyzing feeling of being so overwhelmed you mentally and physically feel STUCK. And yo … it SUCKS! 🙅🏻‍♀️
In 2016, I was feeling overwhelmed 99% of the time. So towards the beginning of 2017, I decided I was NEVER gonna have another year where I was living in overwhelm.
Over the past year and a half I was able to implement a variety of tactics and tools that helped me kick overwhelm to the curb REAL hard and today I'm sharing them with you! 💖
So no matter where you're at right now in your business or in life, this episode will be helpful in getting you OUT of overwhelm and AVOIDING overwhelm in the first place! 😀
Stay tuned until the end of the episode for your SPECIFIC action step that you can implement TODAY to start combatting overwhelm like the creative ninja that you are! 💪🏻
If you're enjoying this podcast I would loooooove it if you left me a review! I genuinely love reading each and every review and it helps me create more awesome episodes for you, my buttercup. 💕 To show my appreciation, I made a freebie that's jam-packed with my top 10 MOST VALUABLE lessons that I'd love to send your way! And I don't just detail the lessons, I share an action step on how to apply these lessons to get better RESULTS in your business right away 🎉
If you want that gold nugget filled freebie, simply go to iTunes, leave a review of the Take Imperfect Action podcast and send a screenshot of your review to customersuccess@wonderlass.com. We'll send ya a link to download the freebie so you can get to learnin' right this second! 🌟
Links mentioned in this episode👇🏻
1.) Episode #2 on how to do LESS so that you can grow your business MORE: https://www.wonderlass.com/blog/episode2/
2.) My free masterclass if you'd like to learn more about my strategy for goal setting and planning out my year: https://wonderlass.lpages.co/from-stagnant-to-super-growth/
Important links:
Follow me on Instagram: @wonderlass
Learn more about me (plus get tons of free resources): Wonderlass.com
Join my free Facebook group the Creative Superheroes: Join the group!
#onlinebusinesstips #onlinebusinesstraining #passiveincome #entrepreneurtips #mentalhealth