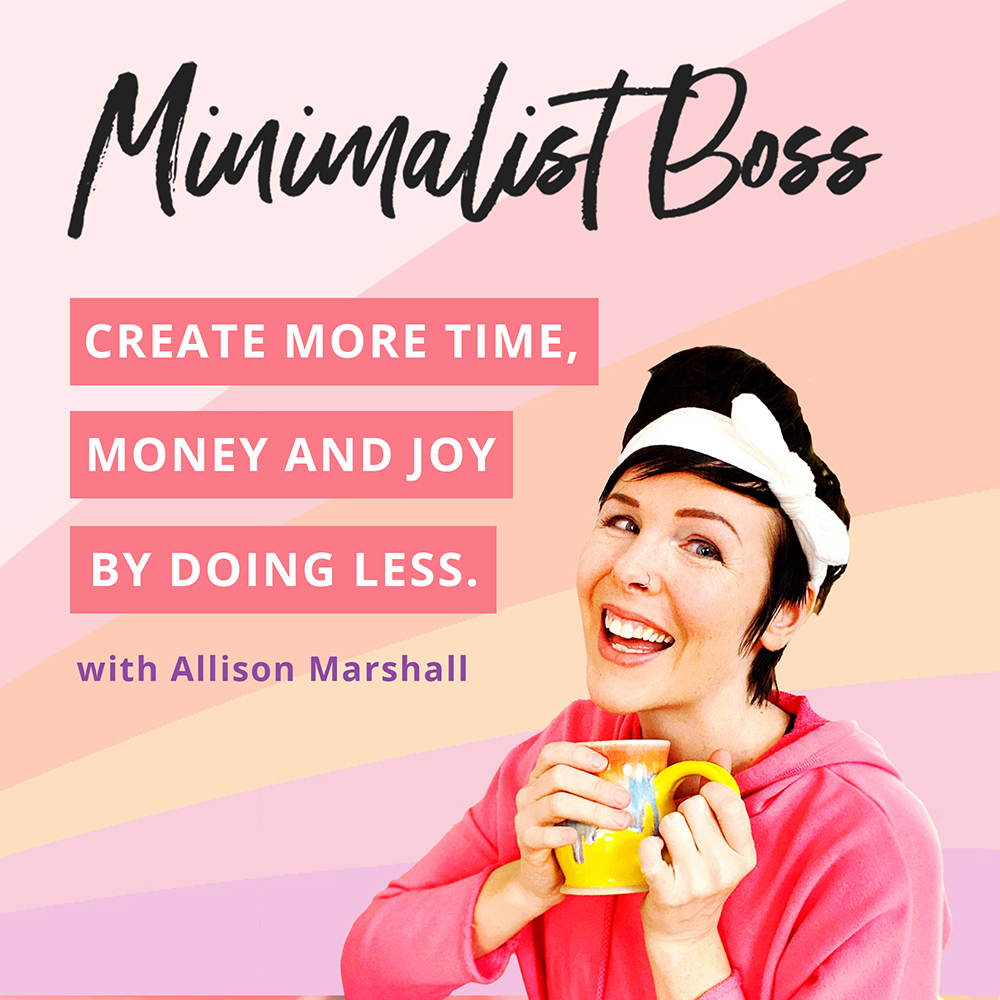 Do ever feel like you're being pulled in a MILLION different directions because you have SO many ideas you don't even know where to start?! Then this episode is for you! 💖
In this episode, I'm gonna share how to choose just ONE idea to pursue when you've got dang near a HUNDRED (or more!) of them. 🌟
After all, it can be a real challenge to know which one to pursue first AND to not get totally sidetracked halfway through pursuing one idea only to start working on ANOTHER idea. 🤯
Because YO … if you're anything like me, it's easy for your brain to jump around from idea to idea to idea like a totally out-of-control sparkly rainbow bouncy ball down a long hallway! 🌈
EHEM. I digress.
Sooo, I've come up with a few tips that'll help you feel less scatterbrained and more focused so you can go ALL IN on ONE idea at a time to CRUSH those business goals, baby! 🔥
Oh! And FYI, because there are SO many types of ideas as it relates to business I'm gonna focus on paid offer ideas for this episode and how to choose which to start with first when you have a LOT of them.
As always, tune in until the END of the episode for the SPECIFIC action step you can take (*literally* right now) to go ALL IN in on that SUPER AWESOME idea to start achieving MASSIVE results in your biz! 🎉
💖 👉🏻 Lovely Links Mentioned in this Episode 👈🏻 💖
1.) Listen to episode #005 right here if you'd like to learn how to NEVER run out of awesome content ideas! (Like never. Ever.) https://www.wonderlass.com/blog/episode5/
2.) Want to learn more about how I plan out my year in 90 day cycles? My system for planning and goal setting is what helps me to decide WHAT to focus on and when. 😊 Go grab your seat at my free masterclass right here: https://wonderlass.lpages.co/from-stagnant-to-super-growth/
Important links:
Follow me on Instagram: @wonderlass
Learn more about me (plus get tons of free resources): Wonderlass.com
Join my free Facebook group the Creative Superheroes: Join the group!
#onlinebusinesstips #passiveincome #entrepreneurtips #businessgrowth