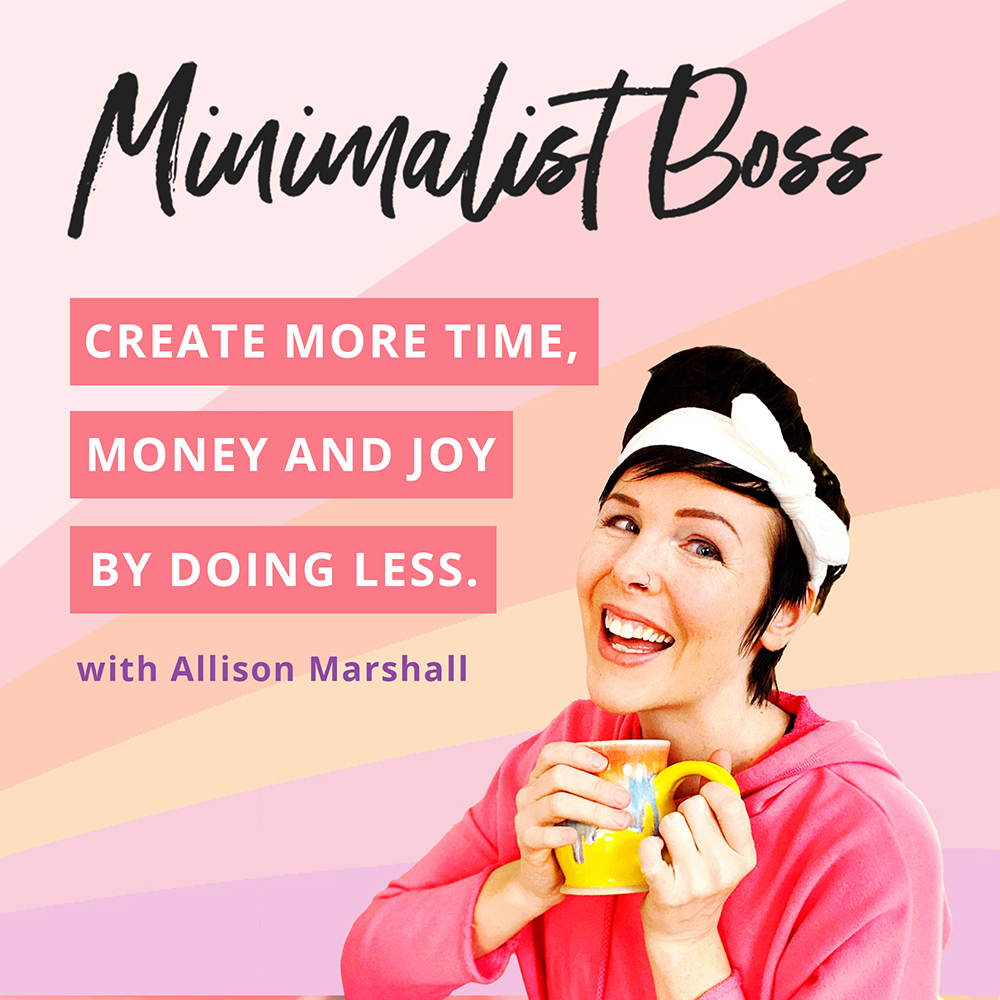 Show of hands: who wants to grow their online business this year? 🙋🏻‍♀️ Is your hand raised? I thought so! 😉 If you'd like to see MAJOR breakthroughs in your business this year, then give this episode a listen STAT.
In this episode, I'm gonna talk about the number one FASTEST way to completely up level your business.💥
That's right, I'm sharing the one MEGA POWERFUL thing that, if you choose to do it, will result in MASSIVE growth in your biz really fast. 🎉
I know, I know … it sounds too good to be true, but I promise you my buttercup, it's TRUE!
And no, this isn't a funnel or a social media hack … this is something that you can apply to both business and your personal life to see positive changes EVERYWHERE. 💖
This is something I implemented in 2018 and as a result, I experienced MONUMENTAL business and personal growth. I'm not kidding when I say my business grew like HECKFIRE ... I more than TRIPLED my income in that year alone! 🔥
Plus, I experienced more travel than I ever had before (it was something I had always wanted to do, but just never committed to actually doing it!). ✈️
So naturally, I'm sharing this amazing thing with you, my creative peapod, so you can implement this in your own biz and life to start seeing GIGANTIC positive changes!
Be sure to stick around until the end of the episode for the SPECIFIC action step that you can take TODAY to put this into practice IMMEDIATELY to start achieving results!🌟
💖 👉🏻 Lovely Links Mentioned in this Episode 👈🏻 💖
1.) To enter the podcast giveaway to win one of 3 $50 Amazon Gift Cards:
- Leave me a review on iTunes (screenshot the review BEFORE you hit submit!) and then email the screenshot to: customersuccess@wonderlass.com before Monday, May 6th at 5pm CT.
Remember, this can be done in like 10 seconds. The review doesn't need to be long- even one simple sentence will do! 😊
(Link to leave a review on iTunes: https://itunes.apple.com/us/podcast/the-take-imperfect-action-podcast/id1448606982 )
2.) Be sure to get on the waitlist for my FREE 5 day training series from June 10th - 14th if you want to create and sell a profitable online course. Go get on the waitlist right here so you don't miss a thing! https://wonderlass.lpages.co/vip-waitlist/
Important links:
Follow me on Instagram: @wonderlass
Learn more about me (plus get tons of free resources): Wonderlass.com
Join my free Facebook group the Creative Superheroes: Join the group!
#onlinebusinesstips #onlinebusinessgrowth #entrepreneurtips #businessgrowth