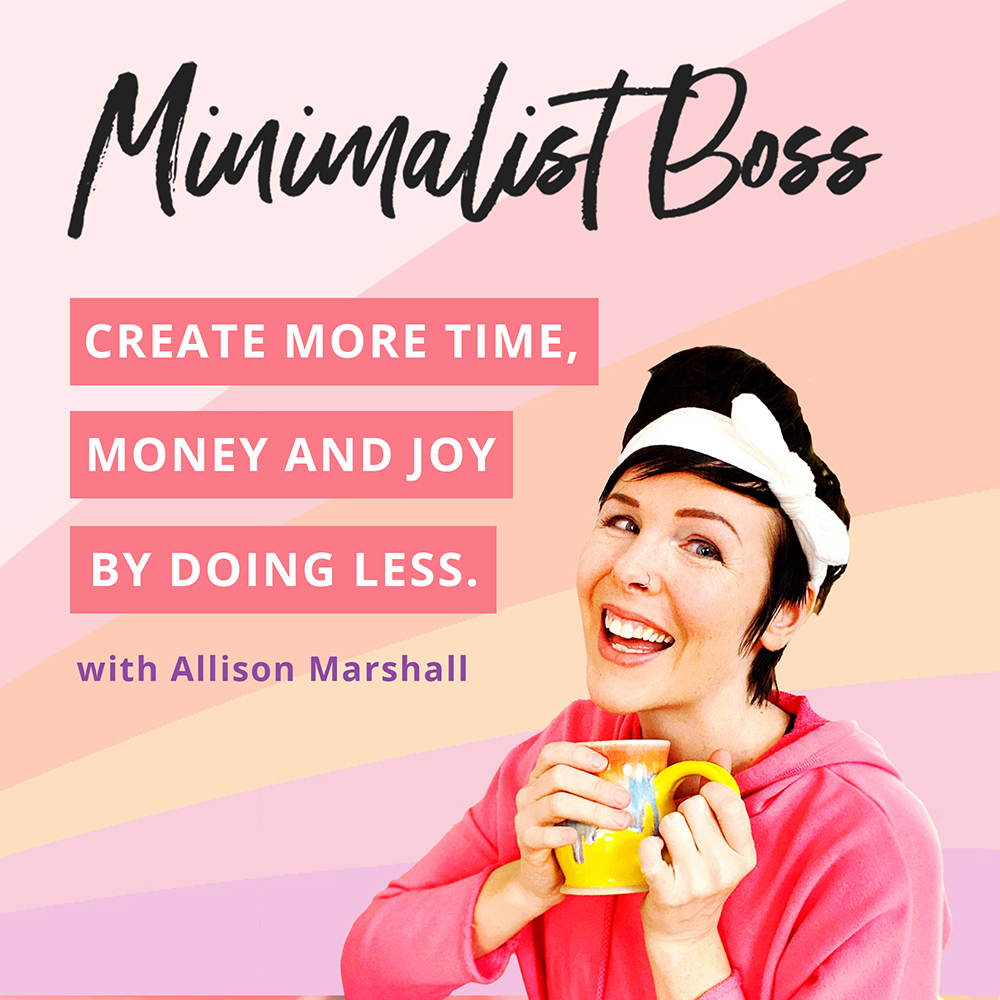 Have you ever thought about selling an online course but weren't really sure if it was the right type of product for your business? Or are you curious of what actually goes into creating and selling an online course? If so, then give this episode a listen right now! 🙃
Today, I'm gonna help you decide if creating and selling a digital course is the right decision for YOU and YOUR BUSINESS.
It's no secret that I L-O-V-E online courses (both taking and creating them!). 💕 For the last several years nearly ALL of my business revenue has come DIRECTLY from selling my online courses.
[insert record scratch here] Say what?!
It's true my buttercup!
Not only are online courses are great option to bring in that moolah, but they're also a great option for SERVING your audience! They have amazing passive income potential and allow you to help MORE people without requiring EXTRA time and effort from you (#winning). 👊🏻
Creating and selling online courses aren't for everyone, so I'm here to help you make the best decision on whether or not this will work for YOU and your biz!
Even if you've always thought "NO WAY! HECK to the NO! Online courses AREN'T for me!" I encourage you to listen and keep an open mind … this episode may give you some ideas you've never considered before! 🌈
Be sure to stick around until the end of the episode for the SPECIFIC action step you can take in just SECONDS to determine if creating and selling digital courses is right for you!
💖 👉🏻 Lovely Links Mentioned in this Episode 👈🏻 💖
1.) Wanna learn how I prioritize all the things, create my work schedule and get everything done? Then check out my new mini course called INTEGRATE right here! https://www.wonderlass.com/integrate
2.) Be sure to get on the waitlist for my FREE (and live!) 5 day training series from June 10th - 14th if you want to learn how to create and sell a profitable online course. Go get on the waitlist right here so that you don't miss a thing! https://wonderlass.lpages.co/vip-waitlist/
Important links:
Follow me on Instagram: @wonderlass
Learn more about me (plus get tons of free resources): Wonderlass.com
Join my free Facebook group the Creative Superheroes: Join the group!
#onlinebusinesstips #digitalproducts #entrepreneurtips #onlinecourses