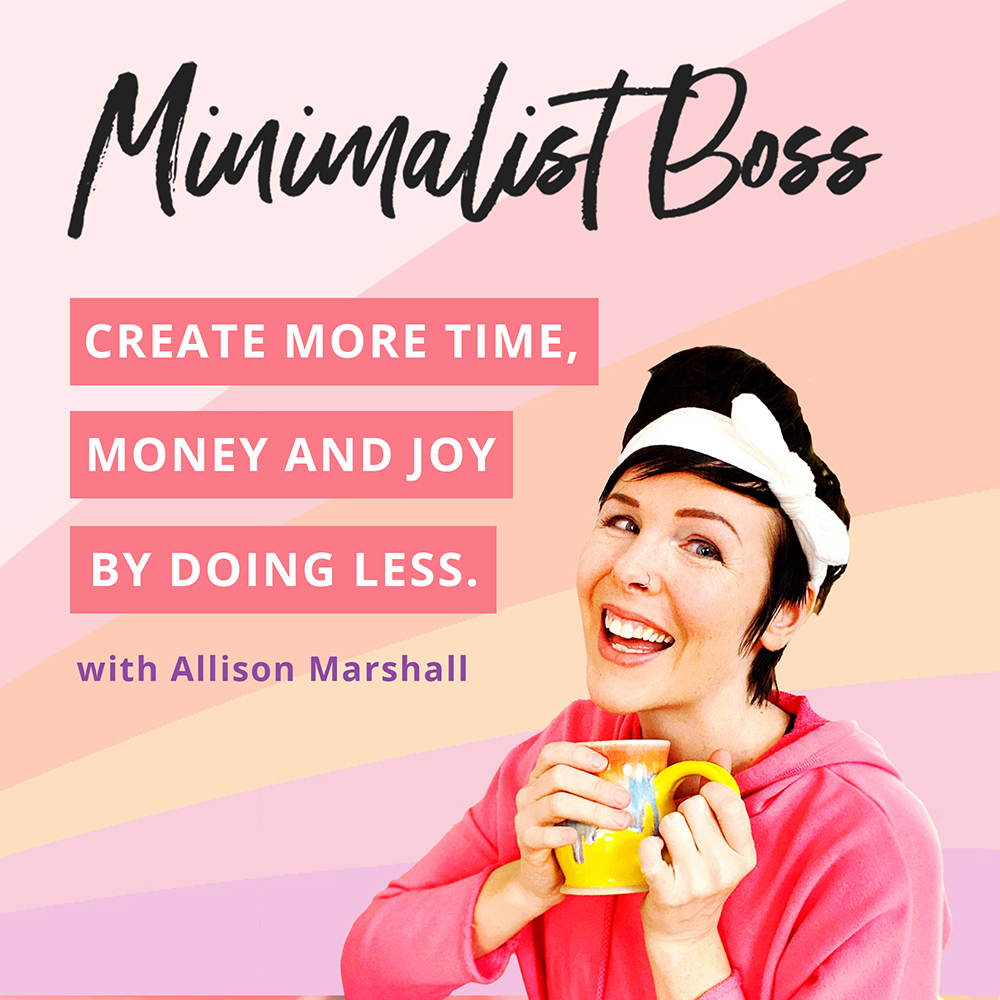 Are you totally overwhelmed from doing everything under the sun to grow your online business only to find it's growing at a snail's pace? Then give this episode a listen!
Today I'm gonna share HOW and WHY you should SLOW DOWN in your business so you can SPEED UP your growth! 🌱
I know … it sounds like an oxymoron, right?
Don't get me wrong … I love to work. I genuinely LOVE it. 12 hour work days used to be my normal (yikes!). 😬 I was constantly working on overdrive because I thought the MORE I worked, the FASTER my business would grow.
But SWEET NIBLETS was I wrong! ❌
I eventually realized that me running on a proverbial hamster wheel 24/7 was NOT going to take my business growth to the next level. 🐹
Plus it just wasn't SUSTAINABLE for my mental or physical health.
Soooo I finally decided to commit to slowing down to speed up my business growth. For the last 3 months of 2018, I put EVERYTHING on hold which meant NO new content, NO new promotions, NO new courses. NADA.
I took the time to slow down, focus and get organized to set myself up for MAJOR success in 2019 🏆 and today I'm sharing EXACTLY how I did it so you can experience the same growth in your own biz!
Don't forget to tune in till the end of the episode for the SPECIFIC action step you can take to break that never-ending work grind so you can slow down to speed up your growth. 👊🏻
💖 👉🏻 Lovely Links Mentioned in this Episode 👈🏻 💖
1). Want to learn all about how you can create and launch a profitable online course WITHOUT all of the stress + over complication? Then be sure to get on the waitlist for my FREE (and live!) 3 day training series from June 11th - 13th!
Go get on the waitlist right here so that you don't miss a thing 👉🏻 https://wonderlass.lpages.co/vip-waitlist/
2). Listen to episode number 12 right here if you'd like to learn how I got rid of 20 YEARS worth of chronic anxiety! https://www.wonderlass.com/blog/episode12/
Important links:
Follow me on Instagram: @wonderlass
Learn more about me (plus get tons of free resources): Wonderlass.com
Join my free Facebook group the Creative Superheroes: Join the group!
#onlinebusinesstips #businessgrowth #entrepreneurtips #onlinebusinesssuccess