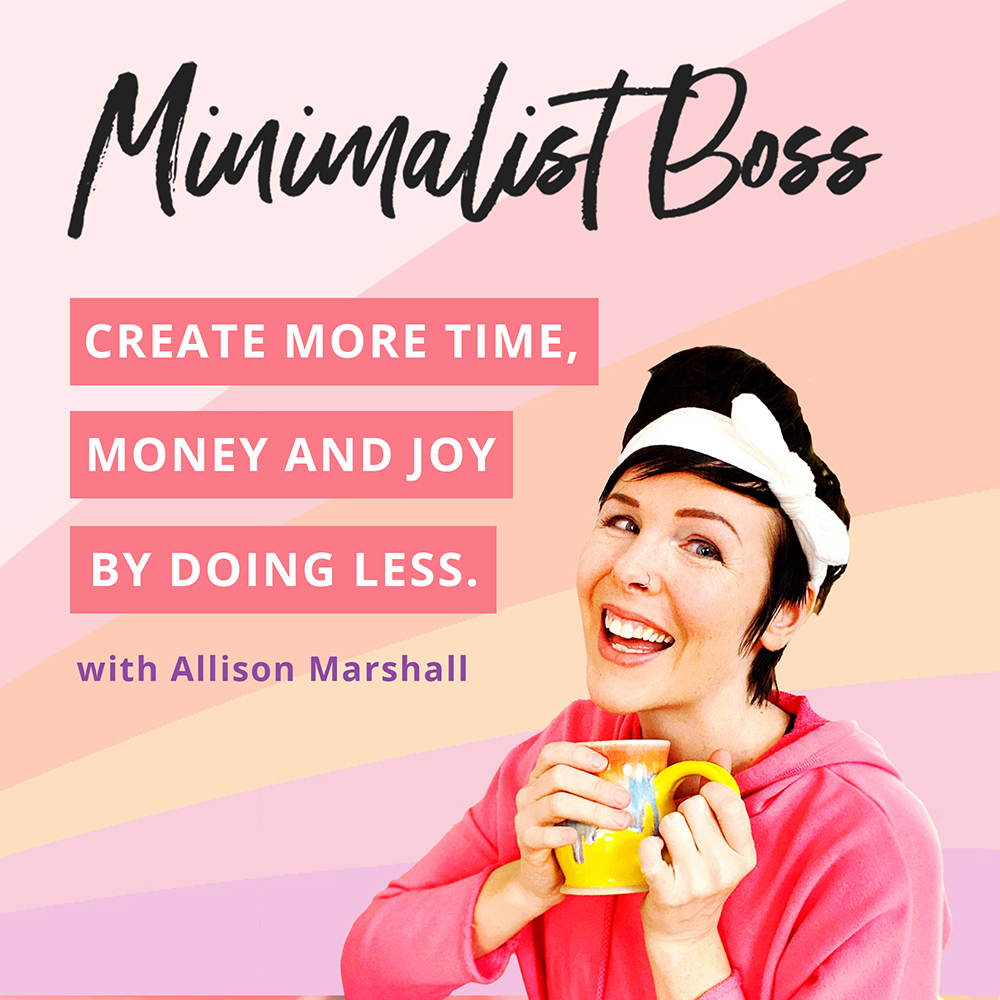 If you're currently in a place where you're struggling with chronic anxiety and just feeling "UGHHH!!" all the time, then this episode is for you my buttercup! 😊
In this episode, I'm gonna share how I stopped 20 YEARS worth of chronic anxiety to become a much more calm, present and happy person, which of course, has POSITIVELY impacted my business! 🎉
Chronic anxiety is something I've dealt with since the age of 15. Seriously … I was a hot mess and it was taking control of my mind AND my life.
But in 2016, I decided I wasn't going to let it control my life anymore! Over the course of a few months, I was able to implement a SPECIFIC set of things that led me on a journey of PERMANENTLY ending my chronic anxiety. 🌈
Now, I feel like a COMPLETELY different person! 🙌🏻 Calm is my natural state and I have a much clearer mind. So if you're struggling daily to deal with obsessive thoughts of anxiety, I'm here to tell you that it's COMPLETELY possible to get to the other side, even if it takes 20 years (like it did for me!). 💖
So, if you're in a place where you could use some more calmness to your day, then stay tuned until the end for the two action steps that you can take in 15 minutes or LESS to help ease those anxious thoughts.
If you're enjoying this podcast, I would absolutely love it if you left me a review! I made a freebie that's jam-packed with my top 10 MOST VALUABLE lessons that I'd love to send your way to say thanks! And I don't just detail the lessons, I share an action step on how to apply these lessons to get better RESULTS in your business right away. 🌟 I genuinely love reading each and every review and it helps me create more awesome episodes for YOU! 💕
If you want that gold nugget filled freebie, simply go to iTunes, leave a review of the Take Imperfect Action podcast and send a screenshot of your review to customersuccess@wonderlass.com. We'll send ya a link to download the freebie so you can get to learnin', my creative bundle of joy! 😁
LINKS MENTIONED IN THIS EPISODE:
1. Episode number #009: https://www.wonderlass.com/blog/episode9/
2. The Sam Harris "Waking Up" meditation app: https://itunes.apple.com/us/app/waking-up-guided-meditation/id1307736395?mt=8
3. The book 'Becoming Supernatural' by Dr. Joe Dispenza (available on Amazon here: https://www.amazon.com/Becoming-Supernatural-Common-People-Uncommon/dp/1401953115/ref=sr_1_1_sspa?ie=UTF8&qid=1549917161&sr=8-1-spons&keywords=becoming+supernatural&psc=1 )
4. The book 'Mind to Matter' by Dawson Church (available on Amazon right here: https://www.amazon.com/Mind-Matter-Astonishing-Science-Material-ebook/dp/B079NQXST4/ref=sr_1_3?ie=UTF8&qid=1549917218&sr=8-3&keywords=mind+to+matter )
5. The book 'A Happy Pocket Full of Money' by David Cameron Gikandi and Bob Doyle (available on Amazon right here: https://www.amazon.com/Happy-Pocket-Money-Expanded-Study-ebook/dp/B0145Z50XW/ref=sr_1_1?ie=UTF8&qid=1549917248&sr=8-1&keywords=a+happy+pocket+full+of+money
6. Katherin of Manifestation Babe: http://manifestationbabe.com/
Important links:
Follow me on Instagram: @wonderlass
Learn more about me (plus get tons of free resources): Wonderlass.com
Join my free Facebook group the Creative Superheroes: Join the group!
#onlinebusinesstips #onlinebusinesstraining #passiveincome #entrepreneurialmindset #mentalhealth